Tobacco Cos. Must Disclose Chemicals: FDA | NBC New York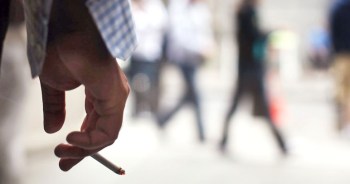 The FDA is requiring tobacco companies to report the quantities of certain dangerous chemicals in their products for the first time.
Tobacco companies will be required to report the levels of dangerous chemicals found in cigarettes, chew and other products under the latest rules designed to tighten regulation of the tobacco industry.
The preliminary guidance issued Friday by the Food and Drug Administration marks the first time tobacco makers will be required to report quantities of 20 chemicals associated with cancer, lung disease and other health problems. The FDA will require companies to display the information in a consumer-friendly format by next April.
Constituents or byproducts of tobacco products that are subject to the new rule include ammonia, carbon monoxide and formaldehyde.
Comment.....I don't think addicted smokers will stop smoking because of this. But it may make a kid think before getting hooked on cigarettes...