Popular Pakistani Singer Gunned Down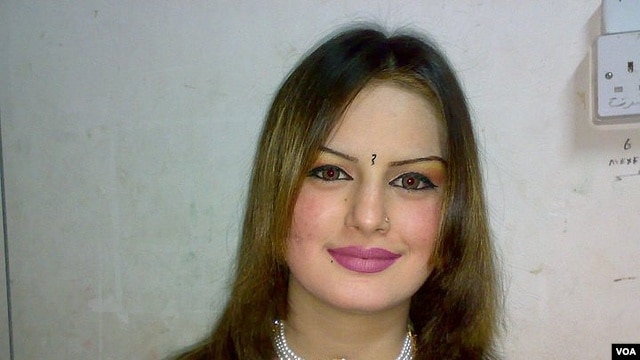 P
ESHAWAR, Pakistan -- Popular Pashto-language singer Ghazala Javed has been shot dead along with her father in the northwestern Pakistani city of Peshawar.
Local authorities said Javed's husband, whom she'd left after discovering that he had another wife and resisting his demand that she end her musical career, was a suspect.
Police and medical sources told RFE/RL's Radio Mashaal that Javed, who was in her early 20s, was shot by men riding on a motorbike as she left a beauty salon on June 18.
Comment... I can't even imagine the rage it takes to kill this innocent woman and her father...