Cable companies to expand free Wi-Fi - May. 21, 2012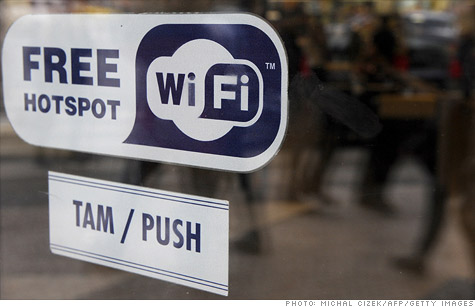 (CNNMoney) -- If you buy Internet access through your cable provider, your subscription is about to get much more mobile.
Over the next few months, the five companies will open up their 50,000 Wi-Fi hotspots across the country to competitors' customers. In out-of-network areas, users will be able to log on to hotspots labeled "CableWifi."
Comment....It was only a matter of time..