Tobacco-Caused Deaths Projected to Increase Further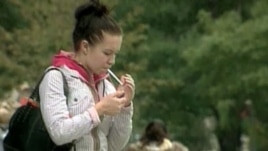 Tobacco kills about six million people each year throughout the world.
A
British medical journal reports that the number of cancer cases could rise by 75 percent by the year 2030 - and most are expected in developing countries.
Virtually all experts on tobacco use recognize it as the single most preventable cause of death worldwide. At the American Cancer Society, Nathan Grey focuses on global health issues.
"Each year, tobacco kills about six million people throughout the world, and by 2030, that's projected to grow to about eight million people," he said.
Comment.....If you are addicted to the drug Nicotine in my opinion it is harder to stop smoking than it is to stop drinking..