Greek Triple Jumper Removed from Olympic Team After Twitter Comment | Bleacher Report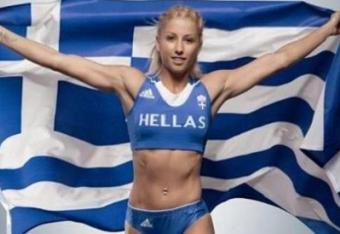 The 2012 London Olympic Games are still two days away, but controversy has already begun to flare up.
Voula Papachristou—a Greek triple jumper—has been expelled from her nation's team after causing an uproar with her Twitter comments concerning African immigrants and her political stance.
The tweet, originally written in Greek, can be seen and translates into English as follows:
"With so many Africans in Greece…at least the West Nile mosquitoes will eat homemade food!!!"
Comment....OMG It sounds like something I would say...So much for freedom of speech...I'm sure she was just kidding. I don't think this kid knows how to be malicious.